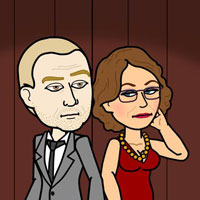 Bitstrips
Ah, partnership
Belsen
Daily Mail

On April 15, 1945, SAS Lieutenant John Randall was the first British soldier to drive into the Nazi concentration camp at Belsen. One prisoner he spoke to was a Hungarian girl called Mady Goldgruber. Six decades later, John and Mady met again in London and talked for hours.

Pax Americana
Reihan Salam

I believe that the United States should maintain an overwhelming military edge over all potential rivals, and that we ought to be willing to use our military power in defense of our ideals as well as our interests. Global stability depends on US global leadership. This costs money: US defense spending in 2012 surpassed that of China, Russia, the UK, Japan, France, Saudi Arabia, India, Germany, Italy, and Brazil combined.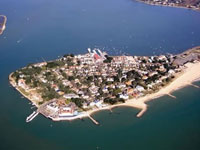 Borough of Poole
Sandbanks
"People hardly ever give up
their freedom, including their
rights to kill and impoverish each other, unless forced to
do so, and virtually the only
force strong enough to bring
this about has been defeat
in war, or fear that such a
defeat is imminent."
Ian Morris
Vikings: Life and Legend
British Museum, London
2014-03-06 — 2014-06-22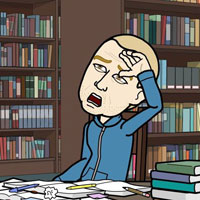 Bitstrips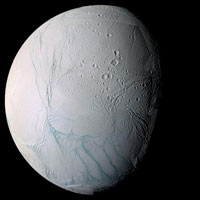 NASA
NASA spacecraft Cassini suggests Saturn moon Enceladus has a subsurface water ocean. Enceladus is about 500 km across and at the north pole has an ice shell 50 km thick over solid rock. The south pole ice is thinner, over an ocean 10 km deep.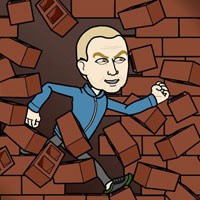 Bitstrips
Mens agitat molem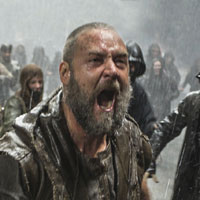 Paramount
Noah
(2:25)
2014 April 13
Russian Revanchism
Robin Niblett

Many think Europe and the United States provoked President Putin into annexing Crimea. But his belligerence stems from problems at home. Despite recent high global oil prices, he presides over an economy in reverse. Russia's current account surplus will disappear this year, capital outflows amounted to $63 billion last year, and growth is projected to fall in 2014 to 0.6%.

Putin's notion of national security is to surround Russia with a string of economic black holes (such as Ukraine and Belarus) and frozen conflicts (as in Transnistria, Abkhazia, and South Ossetia). These areas depend on Russia for their economic survival and hinder Russian economic growth. Europe and the United States should not accept the way Russia threatens its neighbors.
Capitalism Isn't Working
Will Hutton

Rising wealth inequality imperils the future of capitalism. Once the return on capital exceed the real growth of wages and output, the stock of capital will rise as a share of output. Inequality of wealth in the West is broadly twice the inequality of income. Historically, war and depression arrested the inequality dynamic and progressive taxes kept social peace. But now the process of capital concentration is accelerating on a global scale.

Almost no new entrepreneurs can make enough new money to challenge existing concentrations of wealth. Property owners will get richer in an era when the returns exceed those of wages and output. Their incentive is to be a rentier rather than take risks. The rich can forget frontier innovation or investment in production. They just need to harvest their returns and tax breaks, and tax shelters and compound interest will do the rest.

The rich protect their wealth from taxation, so the burden of paying for public goods such as education, health, and housing is increasingly shouldered by average taxpayers. Wealth inequality thus becomes a recipe for sluggish rentier economies, tougher working conditions, and degraded public services. No solution is in sight.

AR Conservatives should be as eager as socialists to avert a plunge into the abyss.
2014 April 12
Romanticizing Russia
Christian Neef

Germans understand little about the Russians. Russophiles say that the West slighted Russia after the Cold War and that Moscow is now taking revenge. They say we should be more inclusive of Russia. We did that in 1996 when, in the midst of a war in Chechnya that had been launched by Moscow, Russia applied for membership in the Council of Europe. The appeasers said it would prevent Moscow from any further acts of military force. The second Chechen war began three years later.

German finance minister Wolfgang Schäuble compared the occupation of Crimea with the Nazi occupation of the ethnic German Sudetenland in the former Czechoslovakia. Of course it is absurd to compare Putin with Hitler. But the coverage on Russian television leading up to the annexation of Crimea, with all its lies and agitation, was reminiscent of Joseph Goebbels.

Germany needs a new way to deal with Russia.

AR We all do.
2014 April 11
Consciousness
Max Tegmark

I contend that consciousness is the way information feels when processed in certain complex ways. Giulio Tononi argues that for an information processing system to be conscious, its information must be integrated into a unified whole. This is his integrated information theory (IIT).

IIT explains why the cerebellum is unconscious. The cerebellum is mainly a collection of feed-forward neural networks, but without feedback there is no integration and no consciousness. For many integrated systems, one can design a functionally equivalent feed-forward system that IIT says is unconscious. So zombies that behave like a human yet lack conscious can exist. But systems with feedback typically require far fewer computational resources than their zombie equivalents, so evolution has made us conscious.

IIT says why we are unconscious during seizures, sedation and deep sleep, but not REM sleep. Although our neurons work during sedation and deep sleep, their interactions are weakened, reducing integration and consciousness. During a seizure, the interactions between neurons get too strong, reducing their independent information content. A consciousness index (CI) measured from EEG traces showed that awake and dreaming people had high CI, and those sedated or in deep sleep had low CI.

IIT is based on bits. But there should be a way of identifying consciousness from the particle motions alone. A conscious system must strike a balance between too little integration and too much.

If our neurons form a Hopfield network, they can only support about 37 bits of integrated information. Viewing them as a quantum system, I calculate the maximum drops to about 0.25 bits. We seem to be conscious of more than that.

AR As Max says, IIT is not fundamental. The feedback criterion for escaping zombie status would delight Douglas Hofstadter because it confirms the relevance of strange loops. It would interest David Chalmers because it lets us prove we are not zombies. I explored the loop theory in my 2009 book Mindworlds.
2014 April 10
How Western Is Germany?
Christiane Hoffmann

Germans and Russians have a special relationship. The connection reaches deep into German history. German families still share stories of cruel, but also kindhearted and soulful Russians. So for Germany, the Ukraine crisis goes right to the core of the question of German identity.

Some Germans charge that the EU and NATO snubbed Moscow with their recent eastward expansion. Germans have always idealized Russia, and they were thrilled when glasnost and perestroika brought the end of the Cold War. Finally it was acceptable to love Russia again.

German opposition to Western superficiality is seen as part of the Russian soul. During the First World War, Thomas Mann sought to differentiate Germany from the West: "Being German means culture, soul, freedom, art and not civilization, society, the right to vote, literature."

War guilt created a link between Germans and Russians, with the Second World War as an experience shared on both sides. After 1945, the Eastern way of thinking was pushed aside in West Germany, but Russia remained a country of longing for East Germans.

Old questions about a special role for Germany have resurfaced. No German would question membership in the EU or NATO, but in the Ukraine crisis almost half of all Germans want the country to adopt the middle ground between Russia and the West.
Anti-Zionist Jews
Ben Lynfield

The ultra-Orthodox young men at the Hebron Yeshiva are holding out against plans to draft them into the Israeli military and the workforce, and to make them follow the Zionist ideology of the state. The young men at the yeshiva say they are fulfilling the divine will by spending their days poring over sacred texts. But many secular Israelis call them parasites.

Secular Israelis face 3 years of mandatory military service from age 18 and reserve duty for another 20 years. The Israeli Knesset has now passed the Equal Service Bill, which would draft many yeshiva students and reverse their previous exemption.

Ultra-Orthodox haredim say their learning and prayers help defend Israel. Yeshiva student Moshe Saler: "The Torah holds the world together, and because of the Torah and prayers, the IDF succeeds.''

Yeshiva students say they would rather go to jail than serve. Yeshiva student Yaacov Halevy: "I hope I go to jail. That is my aspiration if those are the choices. Even if the army provides a framework for haredim, it will not satisfy us because we have a central goal in life: studying Torah."

Following the last Israeli elections, the secularist Yesh Atid party became part of the ruling coalition. Yesh Atid education minister Shai Peron: ''Military and civilian service is a symbol. It is one of the symbols of the togetherness, of the nationalism of Zionism. In dodging and evasion there is a divorcing from the Israeli public life.''

AR Many of us want to study all day. I say no legal exceptions on religious grounds.
The Story of the Jews
G.W. Bowersock

Simon Schama starts in the early fifth century BC, moves into the rise of Christianity and the growth of a rich Jewish tradition of philosophy and law in the Arabic language, and concludes in 1492 in Spain. For the encounter of the Jews with Greeks and Romans he relies upon the account of Flavius Josephus.

Jesus of Nazareth is part of the story of the Jews. The Greeks who listened to Paul had instant access to Greek versions of the Hebrew Bible. Christians accepted the Hebrew Bible as sacred scripture.

The arrival of Islam as a new monotheist religion in the seventh century was fraught with consequences for Jews. The new faith was not only monotheist but recognized that it shared this conviction with the Jews. The future of the Jews after the Islamic conquests was tied to the new faith and its language.

Rabbi Moshe ben Maimon wrote with equal facility in Arabic and Hebrew. He became known in Hebrew as Rambam and in Western languages as Maimonides. He settled in Cairo, where his authority made him effectively the Rabbi of all Israel in the Islamic world. Maimonides made a compendium of written and oral law known as the Mishneh Torah. Jews and Muslims agreed about Christian idolatry.

Heartbleed

The Heartbleed bug is a serious vulnerability in the popular OpenSSL cryptographic software library. This weakness allows stealing the information protected, under normal conditions, by the SSL/TLS encryption used to secure the Internet.

The Heartbleed bug allows anyone on the Internet to read the memory of the systems protected by the vulnerable versions of the OpenSSL software. This compromises the secret keys used to identify the service providers and to encrypt the traffic, the names and passwords of the users, and the actual content. This allows attackers to eavesdrop on communications, steal data directly from the services and users and to impersonate services and users.

As long as the vulnerable version of OpenSSL is in use it can be abused. Fixed OpenSSL has been released and now it has to be deployed.
2014 April 9
Spintronics
PC Pro
British researcher Stuart Parkin has been awarded the €1 million Millennium Technology Prize for his research into spintronics in hard drives.

Spintronics uses the magnetic spin of electrons to store bits, and is "one of the most successful fields of nanotechnology yet," said award sponsor Technology Academy Finland (TAF). Parkin's innovations have led to a huge expansion of data acquisition and storage capacities. TAF: "Another key spintronics advance is magnetoresistive random-access memory (MRAM), which Parkin proposed in 1995. This technology is based on magnetic tunnel junction (MTJ) memory cells. The MTJ, a close cousin of the GMR spin valve, has become standard in hard disk drive read heads."

Phys.org
Japanese researchers found a way to use nonvolatile spin-transfer torque magnetoresistive random access memory (STT-MRAM) technology to create faster computers back in 2001. Now Japanese researcher Koji Ando says: "STT-MRAM no longer requires an electromagnetic coil for both writing and reading information. We're excited by this paradigm shift and are working on developing a variety of technologies for next-generation electronics devices."

Devices that consume zero power during inactive intervals would find use in mobile computing and wearable or embedded electronics.

AR From electronics to spintronics to photonics — physics just keeps on giving.
Spreadsheets
Wired

A spreadsheet is a giant grid of rows and columns filled with letters and numbers and symbols. It gives you countless tools for manipulating and reformating this data, but these are relics of a time when computing was the domain of engineers and geeks willing to tinker with their software.

Two Stanford dropouts and a former investment banker hope to change this. Ari Dyckovsky and Ryan Atallah, both 20, quit Stanford to found Arktos. Dyckovsky had done quantum entanglement research and then worked as a quantitative researcher, or quant, at a stock market outfit. Atallah had interned at Facebook. Andrew Vigneault, 24, brought a college degree to the mix and experience in the world of venture capital and investment banking. Arktos has no product and no funding, just an idea.

The idea is to create a tool that lets you organize data in what are essentially nested images. Dyckovsky calls this a data browser. You see no more than you need to understand the data at hand. Arktos aims to bring data analysis to our personal devices.

AR My SAP team made such a tool. We offered a dashboard where CEO types could play around with huge multidimensional cubes of their business data to get to know it at the gut level. But we needed some awesome hardware behind the scenes.
Sandbanks
The Independent

Dorset millionaire beach peninsula Sandbanks is now the world's fourth most expensive place to live. But some of the millionaires are furious.

Poole MP Robert Syms (Conservative) says constituents are angry at revelers who hire houses for a weekend and bring extras ranging from naked butlers and prostitutes to inflatable phalluses and flying beer bottles. Current laws fail to halt the "party house" fad plaguing Sandbanks, and homeowners now dread Friday nights when carloads of rowdies show up for the weekend.

Syms: "I really think this needs to be acted upon, otherwise the situation will get worse and I fear that the anger of my constituents is such that some of them will take the law into their own hands, because they spend all their life working for a home and they find it's being disturbed weekend after weekend after weekend. It is running people down and they are very angry indeed."

AR My jogging trail, my MP, my sympathies.
2014 April 8
Syria

Tony Blair

We have not intervened in Syria. The consequences will be a huge problem not just for the Mideast region, but for us in the years to come.

You have to compare the fact and the consequences of intervention with the fact and the consequences of non-intervention. Supposing you had left Saddam. Arguably, you would have had the Arab spring come to Iraq. If it had come to Tunisia, Libya, Egypt, Yemen, Syria, it was going to come to Iraq and you would be facing what you are facing in Syria now in Iraq. When you remove the dictatorship, that is the beginning not the end.

AR ME horrorshow — keep out.
Stress

Jonathan Heaf

Stressed? Ask: "What would Liam Neeson do?" Neeson represents everything decent and honorable about a man who doesn't fret. One thing that Neeson wouldn't do if he were a little stressed at work, say, dealing with an airborne hostage situation or disarming a nuke, is get in a huddle with his work colleagues, steep a teabag, and politely begin fielding opinions.

Neeson would make an executive decision. He would trust his fast thinking: your first instinct is the right one. Like the very best chess players, strong, silent men succeed. Look at Clint Eastwood. Or James Bond. Dealing with stress is all about making clear, concise decisions rather than endless wittering. And, yes, sometimes this means raising your voice.
SermonSlam

Rachel Delia Benaim

The SermonSlam aims to give Jews an outlet to explore Jewish thought and ideas through spoken word poetry. The second SermonSlam in New York featured 16 performers. Their given topic was freedom.

Mordechai Martin, who introduced himself as Mo, was the winner. He gave a heartfelt sermon that intertwined ideas about the freedom of the Jews with his own experience at a mental health clinic.

SermonSlam is the brainchild of David Zvi Kalman, 26, a graduate student in Jewish and Islamic law at the University of Pennsylvania.

Another SermonSlam was held last week in California. Future slams are scheduled in other cities. Columbia Medical School student Raphy Rosen: "It's publicizing the word of God."
2014 April 7
Rwanda
Tony Blair

My foundation, the Africa Governance Initiative, has been operating in Rwanda since 2008. Progress has been extraordinary.

When the new government took power in 1994, Rwanda was a shell of a nation. Some 800 000 people had been killed in 100 days of genocide, and millions more displaced from their homes. Security and stability came first, with humanitarian relief, and then improved health, education, and incomes.

In little over five years, more than a million Rwandans have lifted themselves out of poverty. The proportion of children dying before their fifth birthday has more than halved, and when they reach seven years old, they can nearly all go to school. Most of the population is covered by health insurance, and malaria deaths have fallen. Rwandans are united in patriotism and belief in the government.
Vikings
Patrick Cockburn

Vikings waged war against the Anglo-Saxons from the time of their first recorded raid on the British east coast in 789 CE. These escalated by 865 CE into invasions by hundreds of ships bent on conquest and settlement. The kings of East Anglia and Northumbria were defeated and apparently killed in a ritual known as "the blood-eagle" in which the victim's lungs were ripped out of his ribcage and draped on his shoulders like wings. In 1002, the Anglo-Saxon king Ethelred the Unready ordered the deaths of all Danes in his kingdom. The Vikings stormed and sacked the city of Canterbury in 1011. They held the archbishop as a hostage, then beat him to death at a drunken feast.
Failure
Scott A. Sandage

Failure is a gift that keeps on giving. Sarah Lewis: "Managing the gap between vision and work, which often looks to others like being swallowed by failure, is a lifelong process."

Failing well is the best revenge. Megan McArdle: "Failing well can't be that hard, because America spent several centuries being really good at it. We're the descendants of failures who fled to these shores from their creditors, their failed farms, their disastrous love affairs."
2014 April 6
France
Matthew Campbell

President François Hollande named a new government last week. Ségolène Royal, the mother of his four children, now heads the environment super ministry. In the three decades of their relationship she was suspected of wearing the trousers — in those days his nickname was "Monsieur Royal" — and there is mirthful speculation about whether she will end up back in the cockpit.

New prime minister Manuel Valls will outline a rescue plan for cuts of €50 billion before parliament next week. The new economy minister is Arnaud Montebourg, a former criminal lawyer with a taste for oratory and a hatred of globalization, whose conquests range from TV anchor Audrey Pulvar to actress Elsa Zylberstein. Finance minister Michel Sapin worries that Montebourg could derail his job of convincing Brussels that France is fiscally responsible.
France
Nabila Ramdani

In an admission of socialist failure, President François Hollande has appointed Manuel Valls as France's new prime minister. Valls built his reputation as interior minister by clamping down on undesirables. He said the Roma should be deported, razed squatter camps, and supports anti-Muslim measures such as the ban on women wearing veils and restrictions on the sale of halal meat.

Hollande chose Ségolène Royal, the mother of his four children, as new environment and energy minister. Royal was rejected in parliamentary elections in 2012 and in the presidential poll five years earlier.

AR France will turn right and give Muslims a hard time.
2014 April 5
European Union
Mehdi Hasan

Norway (pop. 5 million), Liechtenstein (pop. 36 000), and Iceland (pop. 326 000) are members of the European Economic Area. EEA membership has some of the pros and most of the cons of being in the European Union.

Norway has had to implement 75% of EU laws and its total financial contribution to the EU each year is about €340 million. Norway pays more per capita to the EU than the UK does. Unlike the UK, Norway is also a signatory of the Schengen Agreement, which scrapped internal borders.

Switzerland (pop. 8 million) makes its own bilateral deals with the EU. It is under no obligation to implement all EU internal market legislation. It has a free trade agreement in goods with the EU but no agreement on services, including financial services. And it contributes about €450 million a year to the EU budget.

Inside the EU or out, the UK will have to follow EU rules and regulations. Eurosceptics say they like the single market but not the EU regulations. There is no single market without regulations. EU members can change them.
2014 April 4
European Protest
The Independent

After the recent Dutch election, Geert Wilders took to the stage when his Party for Freedom (PVV) won seven seats: "Do you want more or fewer Moroccans in this city and in the Netherlands?" His supporters: "Fewer! Fewer! Fewer!" Wilders: "We'll take care of that."

Wilders won over voters with promises of a European alliance of right-wing MEPs who would bring down the European Union. The alliance includes PVV, Vlaams Belang in Belgium, and the National Front in France. Parties in Italy, Austria, and Sweden may join too. UKIP leader Nigel Farage has declined. A quarter of the vote at the European Parliament elections in May could go to protest parties.
Islamophobia
Robin Yassin-Kassab

Arun Kundnani sees two dominant security approaches to Muslim citizens: culturalist and reformist. Culturalists see Islam as a totalitarian culture or ideology incompatible with democratic modernity. Reformists see the problem as a perversion of Islamic doctrine and categorize Muslims as extremists or moderates. Both culturalism and reformism neglect the basic political question. British Muslims were ghettoized as a result of industrial collapse, discriminatory housing policies, and fear of racist violence. The new European far right embraces Zionism and Islamophobia.
Turin Shroud
Linda Geddes

The Turin Shroud is a piece of linen cloth imprinted with the faint image of a naked man with what appear to be streams of blood running down his arms, and other wounds. Some believe it wrapped the body of Jesus after crucifixion. Carbon dating suggests the shroud is a medieval forgery.

Researchers have found that the marks on the shroud correspond to a crucifixion only if the arms hung above the head in a Y and not a T pose. Someone crucified in this way would die from asphyxiation. Similar positions were used during medieval torture. A forger making the shroud must have been skilled to create the correct blood spatter for a crucifixion.
2014 April 3
Farage Versus Clegg
UK deputy prime minister and Liberal Democrat leader Nick Clegg faced UKIP leader Nigel Farage for a second BBC TV debate. Farage won the debate on personality and sound bites but took a position with many weak points. Clegg floundered and was often reduced to rhetorical hyperbole defending a reasonable and potentially strong case. Outtakes:

NF "You were absolutely hellbent on getting involved militarily in the war in Syria, and I personally am delighted we didn't go to war in Syria, and we're not going to get involved, I hope, in military conflict in the Ukraine. The British people have had enough of endless foreign military interventions."

NC "I just think if your hatred of all things to do with the European Union leads to such a morally perverse conclusion — that you admire the one leader in the world who could have reined in President Assad — it really shows quite how extreme his views have become."

NF "The British people have had enough of endless foreign military interventions. I don't admire Putin. What I said was he had outwitted and outclassed you all over Syria."

NC "Nigel Farage doesn't want to work with the Americans, to work with the EU, he only wants to work with Vladimir Putin."

NF "Let's take back control of our our borders. Let's stop giving £55 million a day as a membership fee of a club we don't need to be part of. Let's free ourselves up. I know the people are behind this. Come and join the People's Army. Let's topple the establishment that led us into this mess."

NC "What next? Are you going to say we should return to the gold standard or a pre-decimal currency, or maybe get W.G. Grace to open the batting for England again?"

NF "I want the EU to end but I want it to end democratically. If it doesn't end democratically, I am afraid it will end very unpleasantly. We are already, in some countries, beginning to see the rise of worrying political extremism. If you take away from people their ability through the ballot box to change their futures because they have given away control of everything to somebody else, then I'm afraid they tend to resort to unpleasant means."

NC "I think a referendum now would put the economic recovery at risk."

AR The Conservative coalition covers the left but leaves an exposed right flank.
More Planets
Aviva Rutkin

Last week astronomers reported the discovery of 2012 VP113, nicknamed Biden after the US VP. This potential dwarf planet was spotted in the inner Oort cloud. Days later, the same team reported two more potential dwarfs: 2013 FY27 and 2013 FZ27. Both are in the Kuiper belt, which is also home to Pluto and three other known dwarf planets. FZ27 is 50 AU from the sun and about 600 km wide. FY27 is probably about 1000 km across and 80 AU from the sun. Astronomers suspect the Kuiper belt is littered with dwarfs.
Noah
Brook Wilensky-Lanford

In the story of Noah, Darren Aronofsky has found the quintessential thought experiment: If God asked you to save the world, but lose your soul, would you do it? What kind of person is able to save the animal kingdom and his own family, but leave the rest of humanity to drown?

Noah makes a decision that turns him into the villain for a good bit of the film. The Ark is basically a giant wood box. There's something heartbreaking about watching it tumble about in the waves. During the Flood, there are a couple of shots of the wreckage that gave me apocalyptic shivers.

In addition to the Bible, Aronofsky and his co-writer Ari Handel consulted the Dead Sea Scrolls, the Book of Enoch, and the Book of Jubilee, as well as modern scholarly analysis. God is always referred to as the Creator. Aronofsky insists that he is just trying to make blockbuster entertainment.
2014 April 2
UK Nuclear Warheads
Hugh Chalmers

The UK SLBM force is based on US Trident D5 missiles and their nuclear warheads. The reliability of the warheads will decline, but replacing the UK warheads would take about 17 years and cost around £4 billion at 2012 prices. After 2015, the next government may have to decide on a replacement.

The Trident entered service in Vanguard submarines in 1995. The UK has an estimated 225 Trident warheads, now being cut to 180. Up to 120 warheads are kept operational for the Vanguard submarines. Each submarine on patrol carries 8 active Trident missiles and a total of 40 warheads.

The UK Atomic Weapons Establishment (AWE) occasionally removes warheads from the stockpile for maintenance. About once a year, a warhead is removed for breakdown and examination. The results update an AWE virtual warhead, which is detonated in various ways for reliability assessments.
2014 April 1
Me
Freeman Dyson

I used to be a scientist and did a lot of calculations. It was a competitive world, and when I got older, I decided I wouldn't compete with the bright young people anymore, so I write books instead.

I was trained as a mathematician, and I remain a mathematician. That's really my skill, just doing calculations and applying mathematics to all kinds of problems. I look for interesting problems that I can solve. I translated Feynman's ideas into mathematics, and as a result I became famous.

The next exciting thing I did was to work with a company in California called General Atomics for a couple of years building a spaceship. We decided we would go around the solar system with a spaceship driven by nuclear bombs. We were very disappointed when the Orion never flew.

I have strong views about climate. I think the majority is wrong. We don't understand climate. The majority don't understand what they're seeing. It will take a lot of hard work before that question is settled.