My Canford Cliffs Apartment
A selection of candid photos
Andy Ross
2015-10-04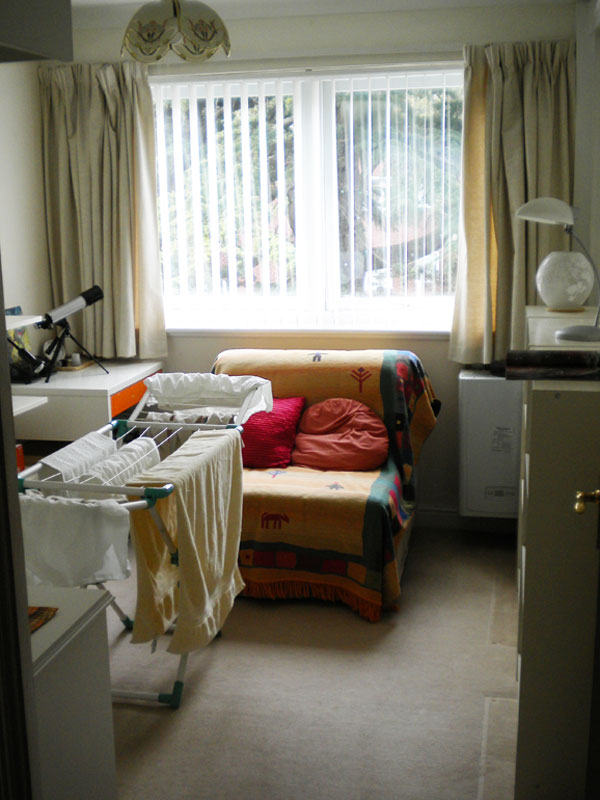 Welcome to my apartment. That's the guest bedroom — I'll just put the washing away.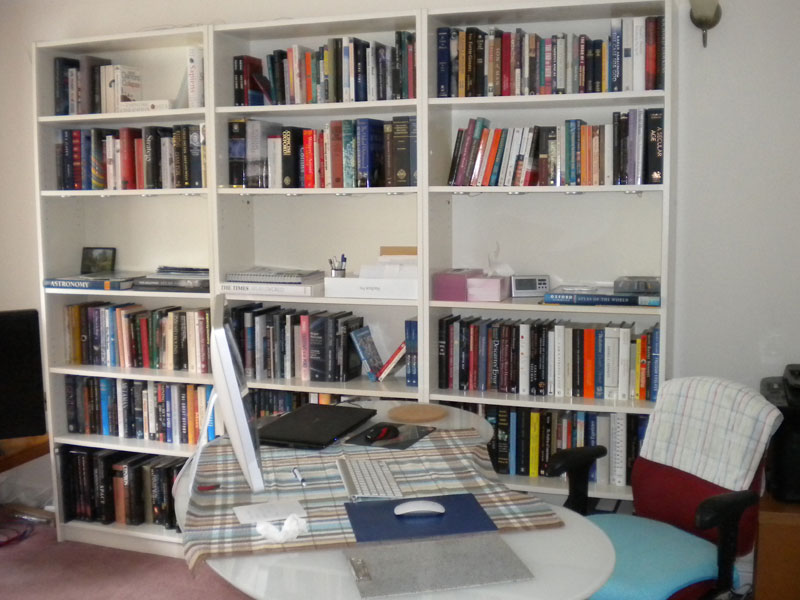 This is the living room, where I create my blog.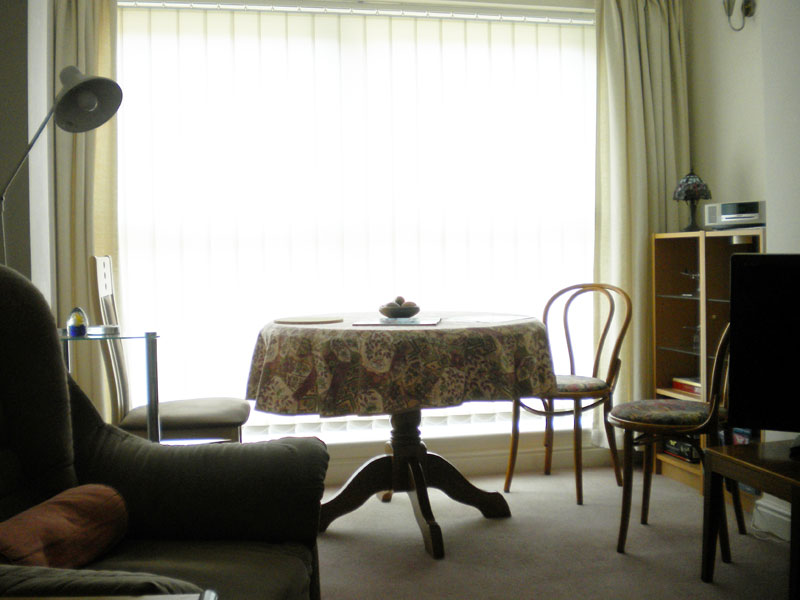 This is the westward view in my living room.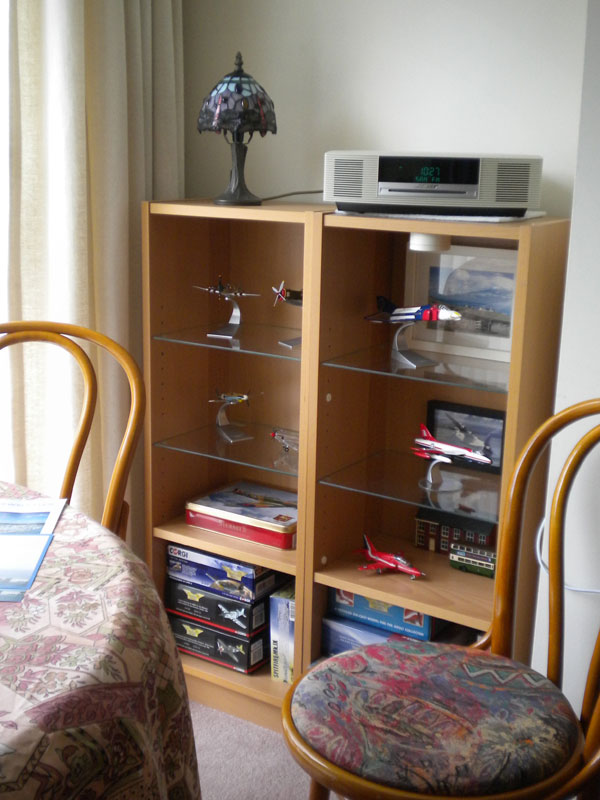 And this is that cabinet you just saw on the right.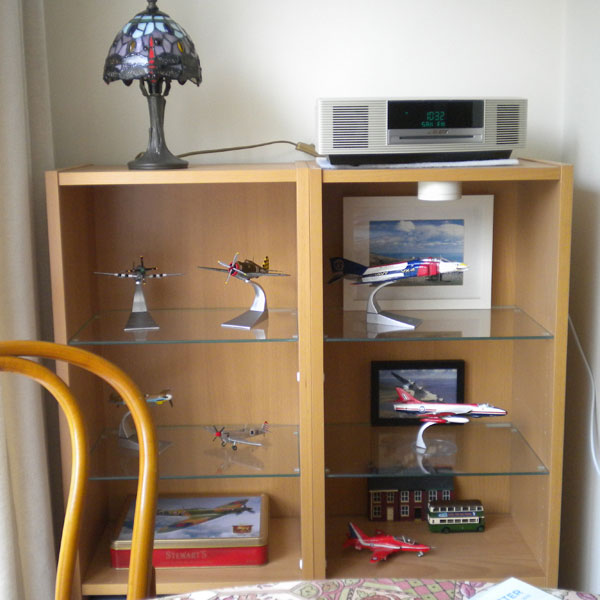 A close-up to show off the model aircraft more clearly.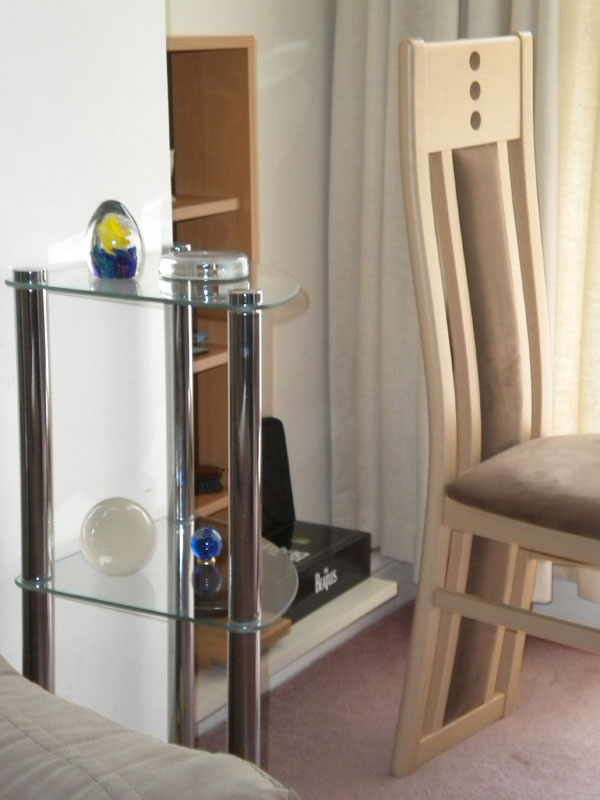 Here's the array on the other side of that window table.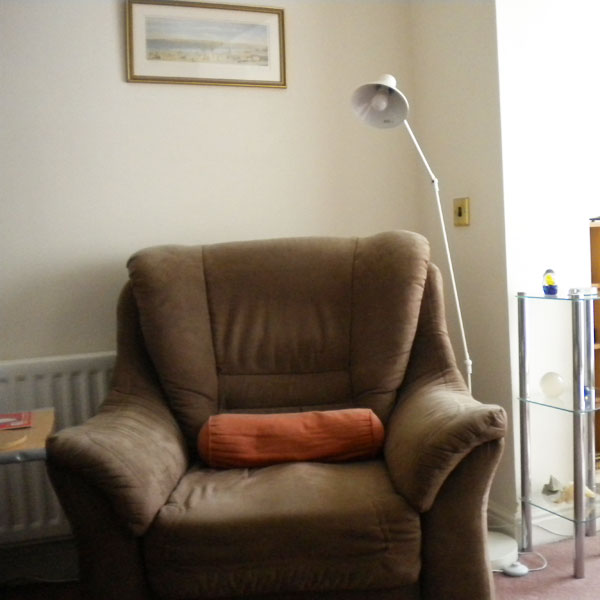 And here's the throne where I read books and mags until I doze off.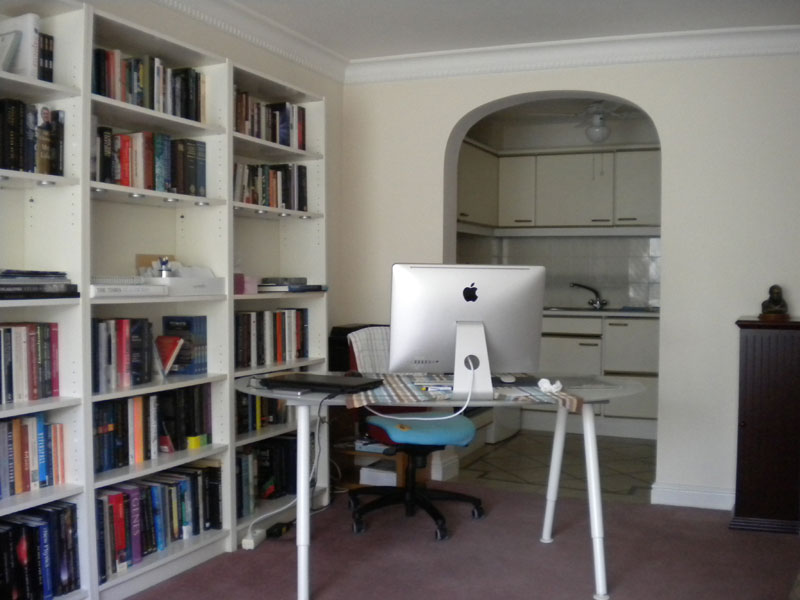 Another view of my blogging station and onward into the kitchen.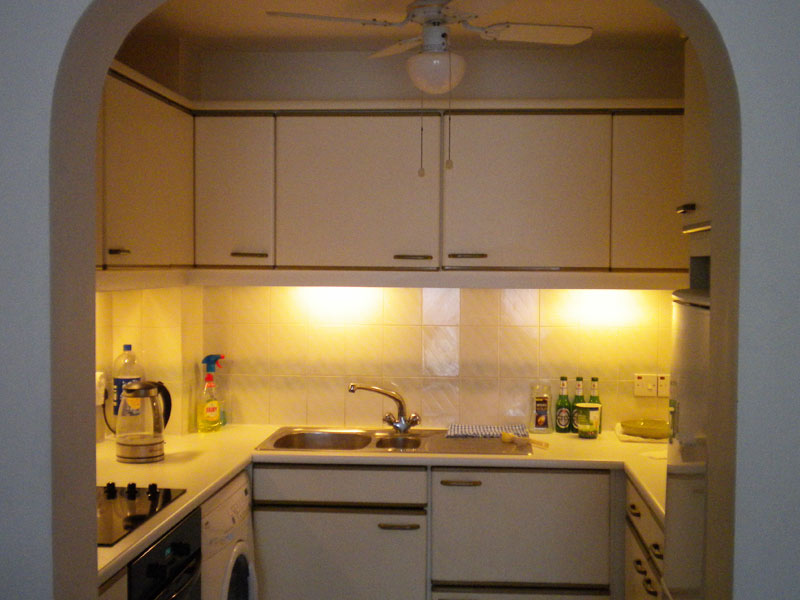 The kitchen in all its functional glory.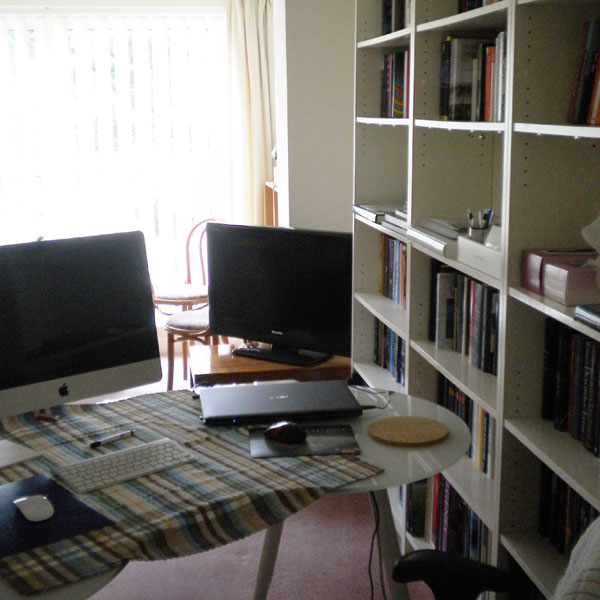 And here the outward view from my workstation.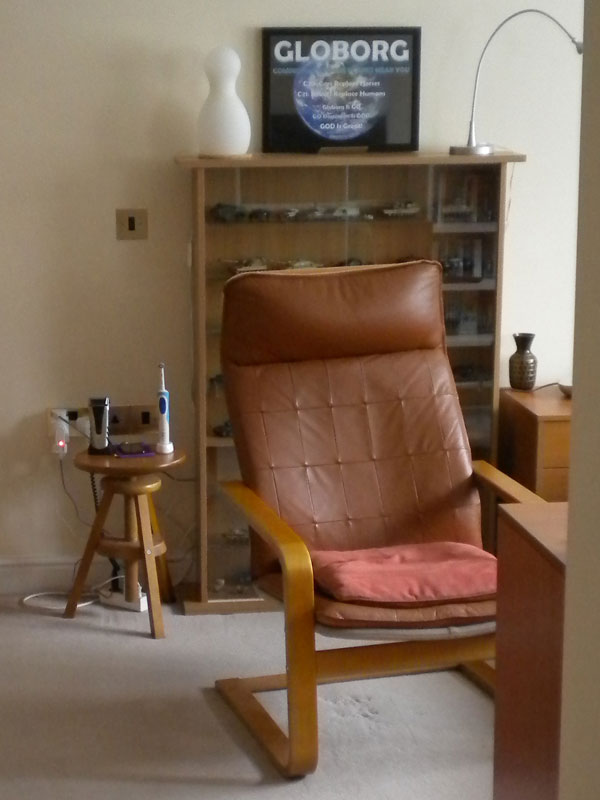 This is what greets us as we enter the master bedroom.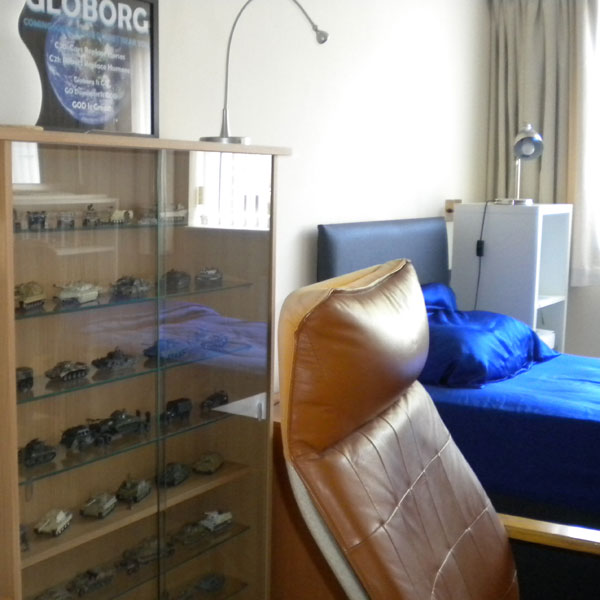 Here we glimpse the bed and a fascinating cabinet.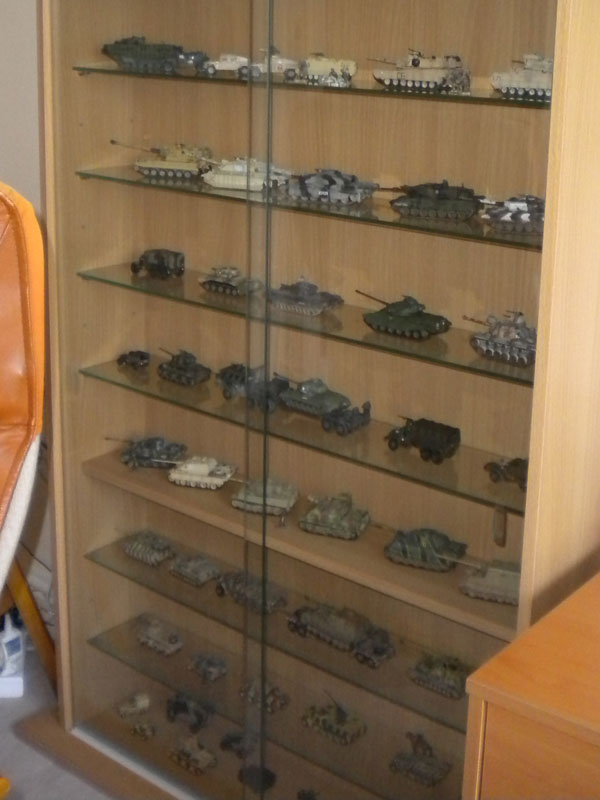 The cabinet is full of model tanks and army vehices.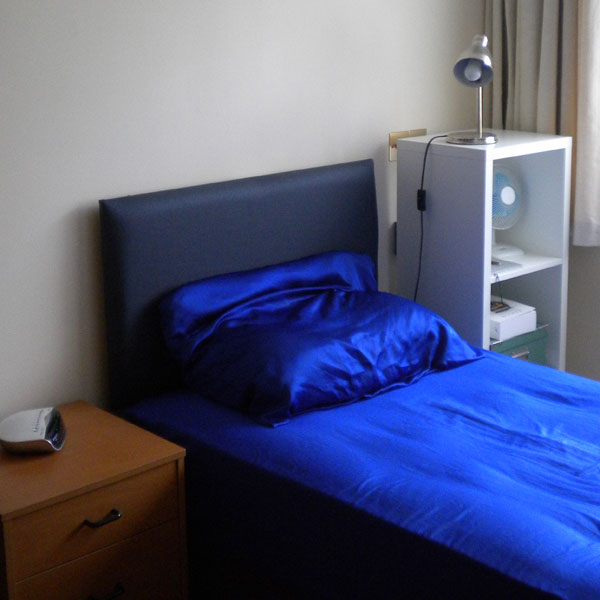 The bed is a curious mix of narrow austerity and luxurious satin sheets.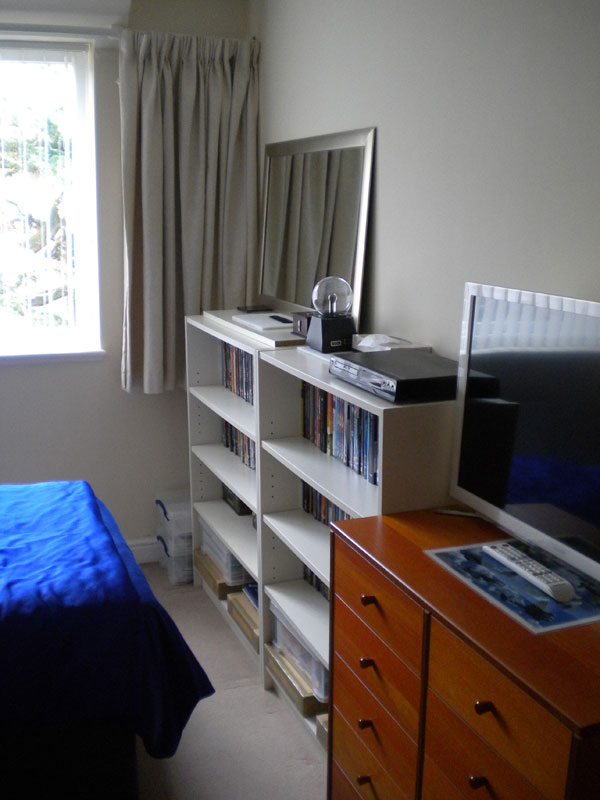 At the foot of the bed is an array of ranked DVDs and Blu-rays.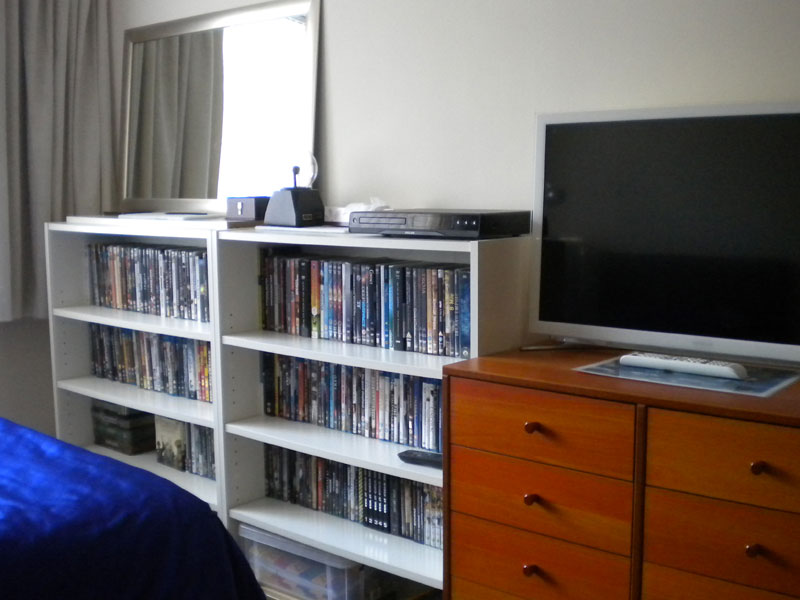 A clearer view of the movie collection.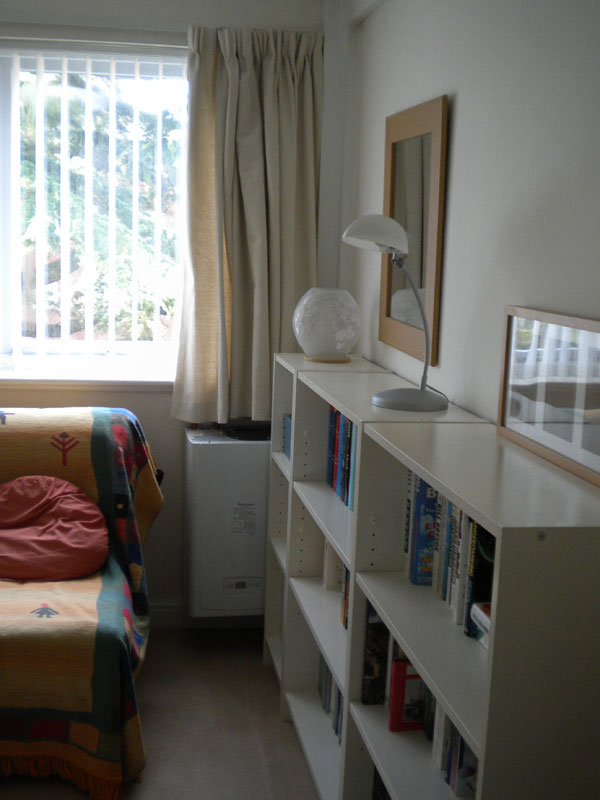 Back to the guest bedroom and its overflow of books.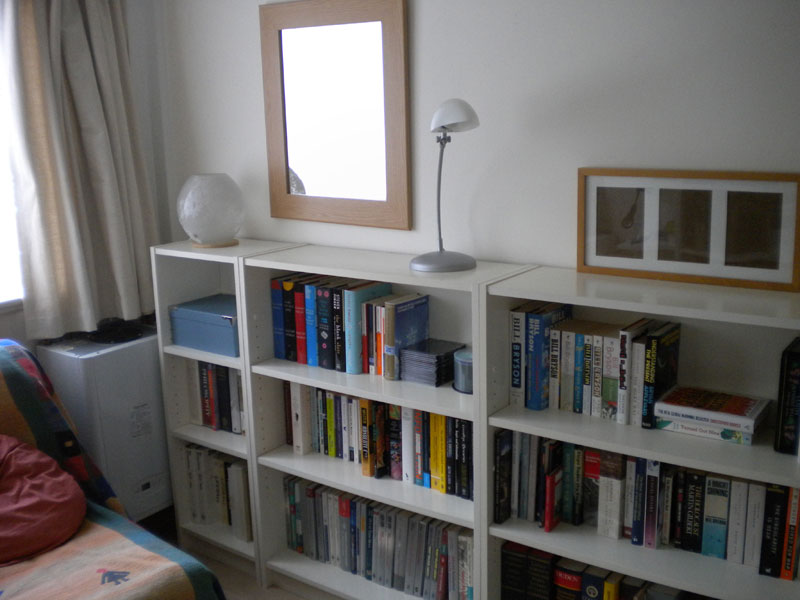 A clearer view of the books, if it helps.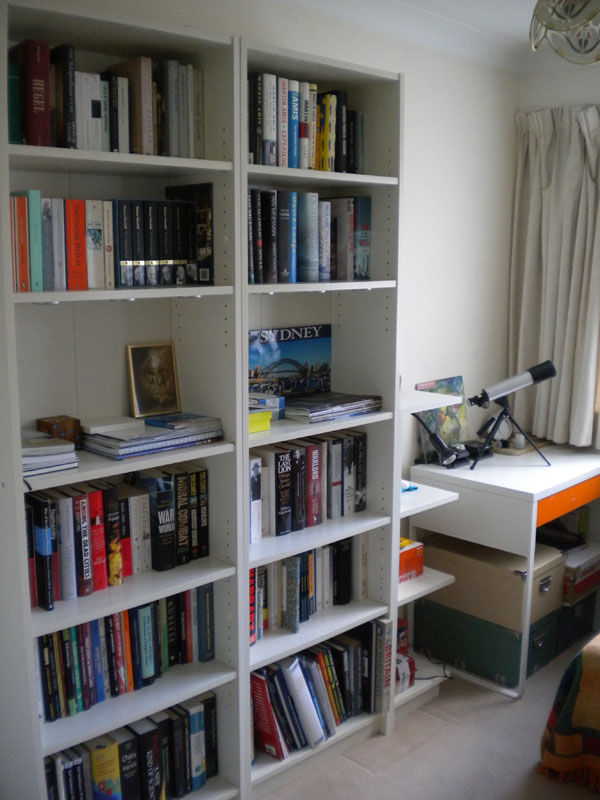 And here are the books on the other side of the room.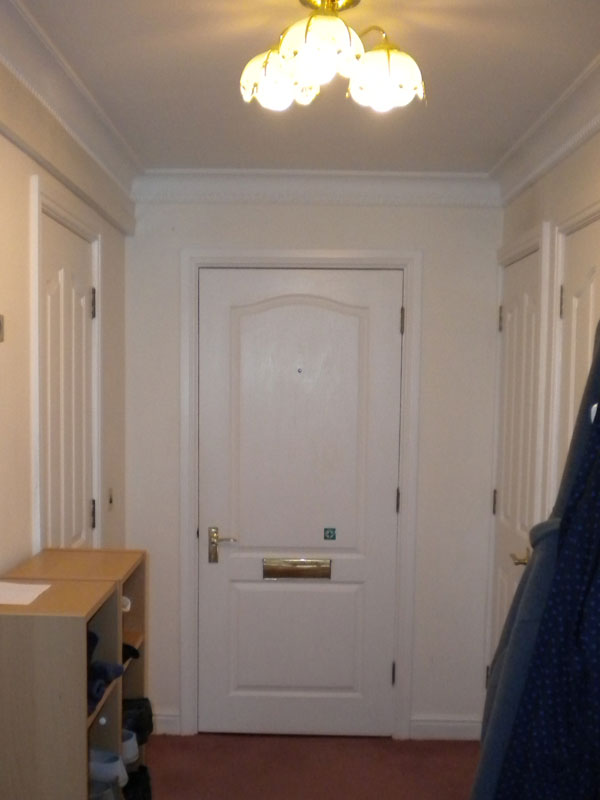 Finally, the view of the lobby on the way out. Thank you for your visit.